Vibeke Bodensteiner
Co-Owner
Artistic Director
Vibeke earned her Bachelor degree in Ballet Instruction in 1995 from Ballettpedagogstudiet i Bodo, one of Norway's national ballet universities, where she was trained extensively in the British RAD System and the Russian Vaganova style. Born and raised in Norway, she studied under former Kirov Ballet soloist, Maria Lavreniouk. Ms. Bodensteiner performed and toured in Europe with BIB while earning her degree, working with such renowned choreographers as Leith Symington, Toini Kristensen and Aleksander Mesa from Den Norske Operaballetten.
Vibeke has directed Ballet programs at dance studios since moving to The United States in 1995 and has developed the Vaganova based ballet curriculum for Wasatch Dance Center.
Vibeke teamed up with Ciara Murano Steele in 1998 and opened Wasatch Dance Center, where she serves as the Ballet Director. She also co-founded WDC Preschool in 2005, developing the curriculum with her two daughters Thea and Julia as great inspiration.
Vibeke's students have earned many honors, including performances with Ballet West, Radio City Music Hall's Rockettes and as Finalists at National and International ballet competitions.
Ciara began her dance training at an early age in Utah and studied all genres of dance. She received her Bachelor's degree from Brigham Young University in 1998 in Dance and Health Education. Ciara was a member of the Brigham Young University Cheer Squad and had several National Television appearances.
She began her teaching career in 1993 in Utah and shortly after began traveling and teaching and choreographing for the United Spirit Association and for private studios. In 1995 began teaching at Independence High School and originated their dance program and dance company. In 1998 Ciara moved to Pleasant Grove High School, as there Dance Director, Vikettes Drill Team Advisor and Orchesis Dance Company Director. She won several Region and National Drill Team titles while at PGHS. In 2003 Ciara moved to Park City High School developing and building their dance program.
Choreography is a passion for Ciara. She has had the opportunity to choreograph for the Down Under Bowl in Australia in 1998 and 2000, MTV music video, Blues Traveler "Canadian Rose", Dell commercial, The 2002 Winter Olympics Soldier Hollow Venue and The FIS Ski World Championships in Obersdorf, Germany. She also travels to The Dance Center of Spokane throughout the year to choreograph for their companies and soloists.

In 1998 Ciara Steele and Vibeke Bodensteiner joined forces to create Wasatch Dance Center and WDC Preschool. Ciara has developed an entire jazz curriculum for WDC dancers ages 5-18. Her curriculum is taught in several studios throughout the Western U.S.
Ciara is a co-founder of Basic Dance Training and Epic Dance Weekend. All of these programs including WDC give her the opportunity to inspire both dancers, directors and share her love of dance.
Christina grew up dancing & training all in Utah. She became a member of Salt Lake City's Odyssey Dance Theatre in 1998 and is currently an assistant artistic director for the company. She was a principal dancer in High School Musical 3 and Hallmark Channel's 12 Days of Christmas. She has performed professionally and taught all around the United States including New York, L.A., Las Vegas, Detroit, and Chicago as well as in Taiwan, the Philippines, Malaysia, Germany, and Japan. She directed and danced for a performance group during the 2002 Winter Olympics and 2005 World Ski Championships in Germany. She has been teaching and directing studio dance
companies for over fifteen years. Christina has received prestigious choreography awards and was a Capezio ACE Choreography Award Finalist. She enjoys choreographing & leading rehearsals for private studios, pre-professional & professional dance companies, and ballet academies. She has judged for Starbound National Talent Competition. Christina is also a yoga instructor and loves any opportunity to help dancers strengthen their
bodies and souls. Christina is currently enjoying aerial arts training and was honored to perform as an aerialist/dancer in Hale Centre Theatre's recent production of The Wizard of Oz and this coming winter in Seussical the Musical.
Debbie began taking dance at age 3 training in Ballet, Tap, Jazz, Drill and Cheer. At the age of 8 she was chosen as a member of the Salt Lake City Stars Competitive Drill team but after 2 years she decided she wanted to focus her time on her Ballet, tap and Jazz training. Debbie was on the Olympus High School Dance Company for 3 years and was a Cheerleader for 2 years.
After graduation, she began teaching Children's dance while she was attending the University ofUtah where she earned her Bachelors Degree in Marketing.
After moving to the Heber Valley in 1999 with her husband Blake, Debbie took a break from teaching while she started her family. She now has 3 beautiful daughters. Debbie has always loved working with children and has enjoyed teaching at Wasatch Dance since 2008.
Madison Cheal
Bio to come.
Trisha began her training at the age of 3 under the direction of Moveta Cardon, she then continued to train at Tueller School of Dance, Utah State and University of Utah. She has trained extensively in ballet, jazz, tap, contemporary, lyrical and hip hop.
Trisha has 27 years of teaching experience in ballet, tap, jazz, contemporary, hip hop, creative movement and jungle gym. She has taught at Dance Arts, The Dance Company, Park City High School, Park City Recreation, Wasatch High School and Wasatch Dance Center. She earned her Bachelors of Science Degree from University of Utah in Exercise and Sport Science with a dance emphasis. She has taught at Wasatch Dance Center for the past 15 years and is currently the director of the Starlights team. Trisha feels so fortunate to be able to do what she loves each week as she shares her love of dance with others.
Courtney Christensen
Bio to come.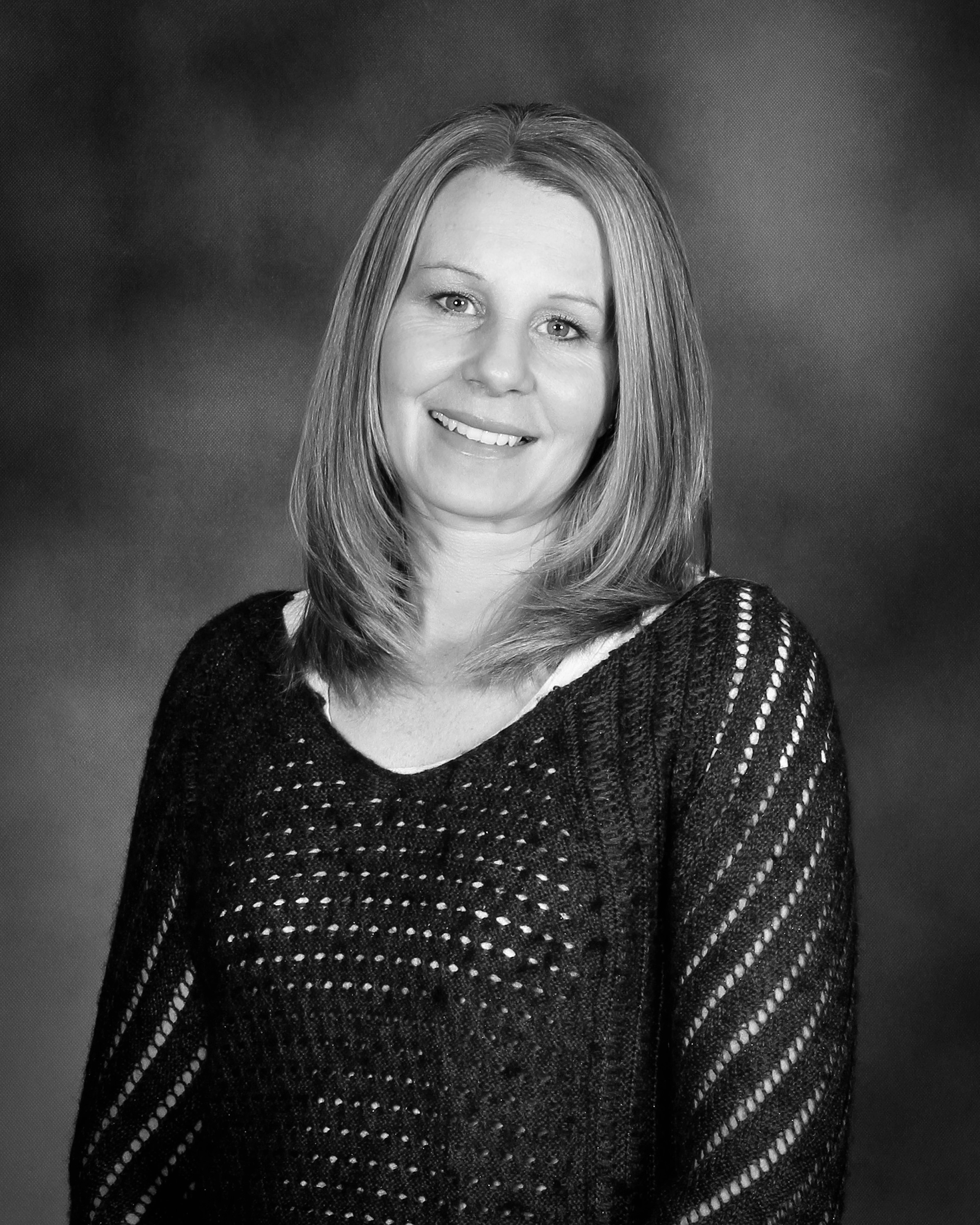 Jamie developed a love for dance at a very young age. She began her training at Dance Showcase Company at the age of three where she trained in tap, jazz, ballet, lyrical and tumbling. She continued her training and was also a member of the Orchesis Dance Company at Pleasant Grove High School for three years. During this time she competed and performed in many places throughout the United States. She went on to be a member of the UVSC dance team. Jamie finds great joy spending time with children and decided she wanted to share her love of dance with them. She trained specifically to teach the younger children under the direction of Janet Holdaway at Dance Showcase Company. After a few years of training she became the director of the children's program at Dance Showcase Company where she taught for 12 years. Jamie then moved to Heber and began teaching at Wasatch Dance Center where she has taught for the last 6 years. Jamie enjoys building self-esteem and making every child feel successful.
Jake has been involved with cheer, gymnastics, and tumbling for over 15 years as a coach, choreographer and athlete. Jake is a level 5 certified USASF cheer coach and USAG certified Gymnastics Coach. Jake coaches at USA Gymnastics World and Utah Extreme Cheer. He cheered with the Weber State University Spirit squad for 3 years winning a USA National Collegiate Championship and was named an NCAA All-American in 2014. He has been a member of the Utah Jazz stunt team for each of the last 4 years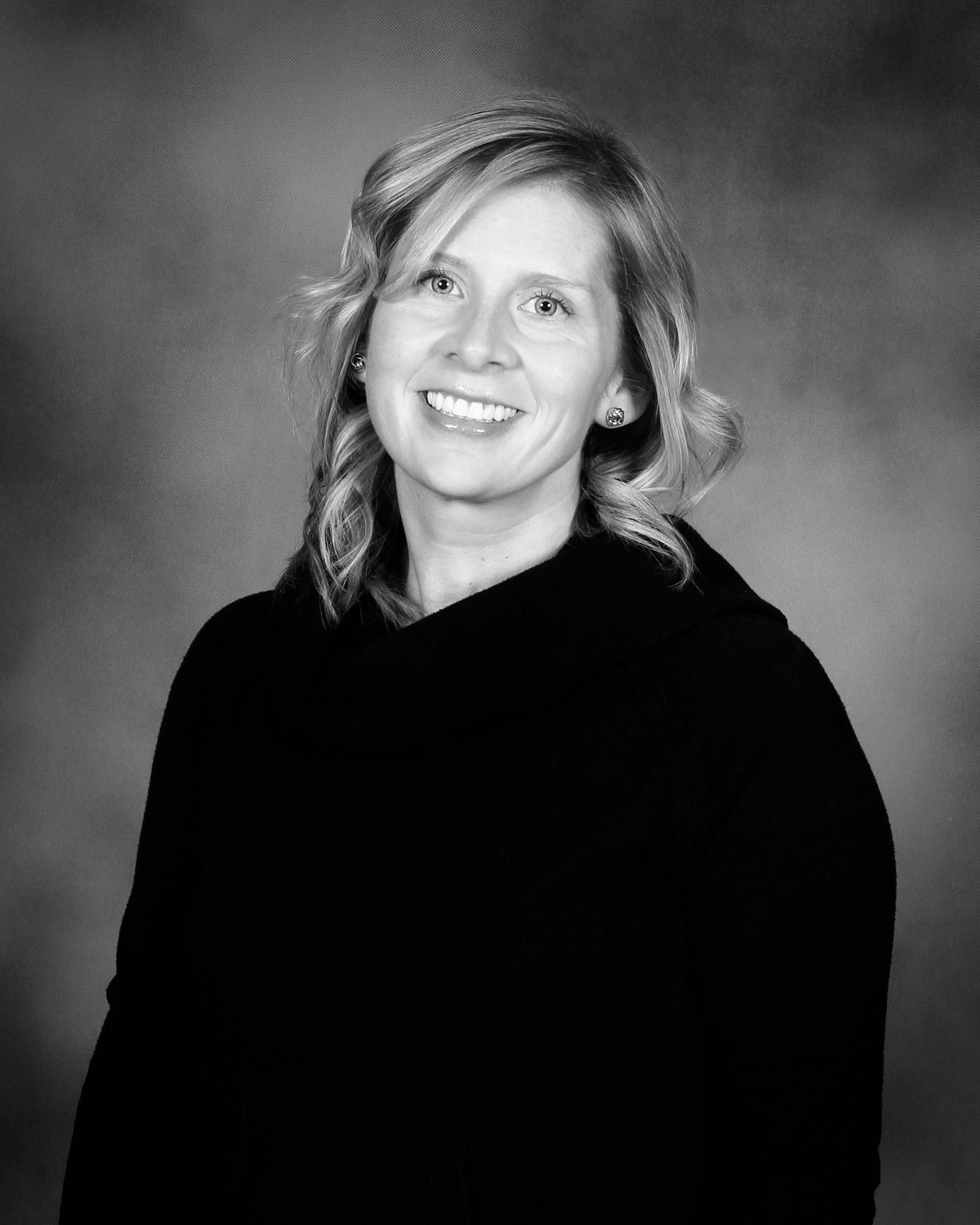 Kim began her tap training at the age of 3 under the direction of Janet Gray. At the age of 8 she began her training in ballet and jazz. As a dancer was able to train under many wonderful tap teachers including Eddie Brown. She performed as a dancer in an anti-drug music video at the age of 11. When she was 13, she performed in the Ballet West production of "The Nutcracker." Kim was a member of the Olympus High Drill Team for 2 years and served as an officer her junior year. She was also on dance company all through High School and was an officer her senior year. She started teaching dance right after High School and taught at The Winner School for 5 years. After moving out of Utah for 3 years she and her husband settled in the Heber Valley in 2006. She has been teaching tap at Wasatch Dance Center since 2008.
Amy began her training at the age of 10 at Wasatch Dance Center under the direction of Ciara Murano-Steele, Vibeke Bodensteiner and Christina Bluth. She trained extensively in various styles of dance including Jazz, Ballet, Contemporary, Hip-hop, and Tap. She received solo and group recognition at the regional and national competition level and was selected to perform as a youth artist with Odyssey Dance Theater and Ballet West. Amy has performed work by choreographers Mandy Moore, Jason Parsons, and Christian Denice and has performed in Germany and across the United States.
Amy began challenging and inspiring up and coming dancers at the age of 16. In her 10 years of directing and choreographing She has received numerous choreography awards including, "Outstanding Choreographer" from the Youth America Grand Prix, international ballet competition. She has guest taught at schools, workshops and studios throughout Utah, and in Washington.
With enthusiastic attention to detail, Amy works to develop the technical ability and poise of her students in a supportive, disciplined environment. She encourages every dancer to explore their individual artistry and is passionate about helping her students reach their full potential.
Anna has a love for theater and performing that began when she was a little girl. She has studied at Rebecca Glade Vocal Studio (Salt Lake City, UT) and under the direction of Barry Bonous (Provo, UT). She was the Vocal Performance Sterling Scholar at Wasatch High School and won a talent award as Miss Wasatch County 2017. She has a music minor from Brigham Young University where she performed in singing groups that sang back-up for Gladys Knight and David Archuleta. Anna has studied ballet, was a captain of the WHS cheerleading team, and trained in ballet and jazz at BYU. She has appeared in many theatrical and musical productions around the community. Anna also teaches in the Wasatch Dance Center Preschool and has extensive experience working with children.She loves being a part of the WDC family!
Mindy is grateful to keep her love of dance alive through teaching and choreography. She began dancing with Janet Gray and trained ballet with Mikal Casalino, at The School of Creative Arts, SLC, UT. A highlight of dancing as a youth was participating in Ballet West's Nutcracker for several years. Mindy was a cheerleader and participated in theater in high school and college. She discovered Ballroom dancing in college and joined the U of U Ballroom Dance Team where she competed in International Standard and Latin competitions. Mindy Graduated from the University of Utah in Exercise Physiology and Chemistry. She is a Pilates instructor and Choreographer primarily for Musical Theater.
Hailey Nielson
Bio to come.
Alison has a great love of dance in all forms. She has trained at Academy of Ballet West (Salt Lake City, UT), Ballet Studio by the Sea (Malibu, CA), Janet Gray Studios (Salt Lake City, UT) and the University of Utah Ballet Department (Salt Lake City, UT). She has performed with Ballet West, Oakland Ballet and the University of Utah's Ballet and Modern Dance departments.
She has taught ballet and jazz for the past four years at Wasatch Dance Center and has been a director for Petite Ballet Company and Sparkles. She also directs the Adaptive Dance Program at WDC.
McCall holds a wealth of experience in the Performing Arts. Dancing and performing have been a major part of her life since the age of 3. She has trained and performed all over the Western United States learning from masters such as Mia Michaels, Joe Tremaine, Wade Robson & Rire Woodbury. McCall has danced in many commercials, conventions and fashion shows. She is New York City Ballet Certified and has been teaching dance for over 15 years from Southern Utah to Las Vegas, where she taught at the prestigious Bunker Dance Center and now in Heber. Whether it's jazz, contemporary, tap, musical theater or cheer, McCall's choreography has won numerous first place awards throughout regional, state and national competitions.
While living in Cedar, McCall was successful as a dance team coach on both the High School and College level. As the head coach at Cedar High School, her drill team earned several Region & State Championship titles. She worked for 6 years as Head Coach of the SUU Waukeenyans. McCall has earned pageant experience by serving on the Board of Directors for both the Miss Southern Utah & the Miss Iron County Pageants.
McCall moved to Heber years 6 ago with her husband Jaren, sons Cooper & Porter and daughter Harper, and has continued her involvement in dance and cheer. She currently teaches at Wasatch Dance Center as Director of the Club program, and in 2018 was hired as the Head Coach of the Wasatch High Drill Team (Waspettes). She & her husband own & run a CrossFit gym (CrossFit Vapor) in Heber & enjoy staying active in their spare time.
McKelle has been dancing from very early on, but began training extensively at age 11 in many styles under the direction of Ciara Steele, Vibeke Bodensteiner, Christina Bluth, and Amy Martinez at Wasatch Dance Center. Competing nationally; being a member of Odyssey Dance Theater's Youth Thriller cast; and performing roles such as Clara and Sugarplum Fairy in WDC's Nutcracker were just a few things she was able to accomplish. Using the many amazing opportunities she experienced and awards she received while dancing at WDC, McKelle was honored to be named Wasatch High School Dance Sterling Scholar and was also awarded Regional Dance Sterling Scholar in 2014.
After graduating high school, she continued her dance career as a member of Utah State University's Aggiette dance team for 3 years. USU's dance team gave her the opportunity to choreograph routines, perform at sporting events, and hold leadership positions while obtaining her Bachelor degree in Human Movement Science. Since graduating in 2017 McKelle and her husband have moved and travelled to many places, but she has always felt that Wasatch County is where her heart belongs.
Although McKelle loves to teach in many ways, she has found that teaching dance is where her passion is. Having the opportunity to teach a variety of styles and ages since graduating high school (including 3 years at Dance Illusions in Logan, Utah and a year at Wasatch Dance Center) has brought so much joy for her. Hard work has always been important to McKelle and striving to help young dancers push themselves to be their best is something she hopes to inspire in every dancer she is blessed to teach. Being back in Utah this fall, with her new baby girl, is something she is so looking forward to and she can't wait to get back to work.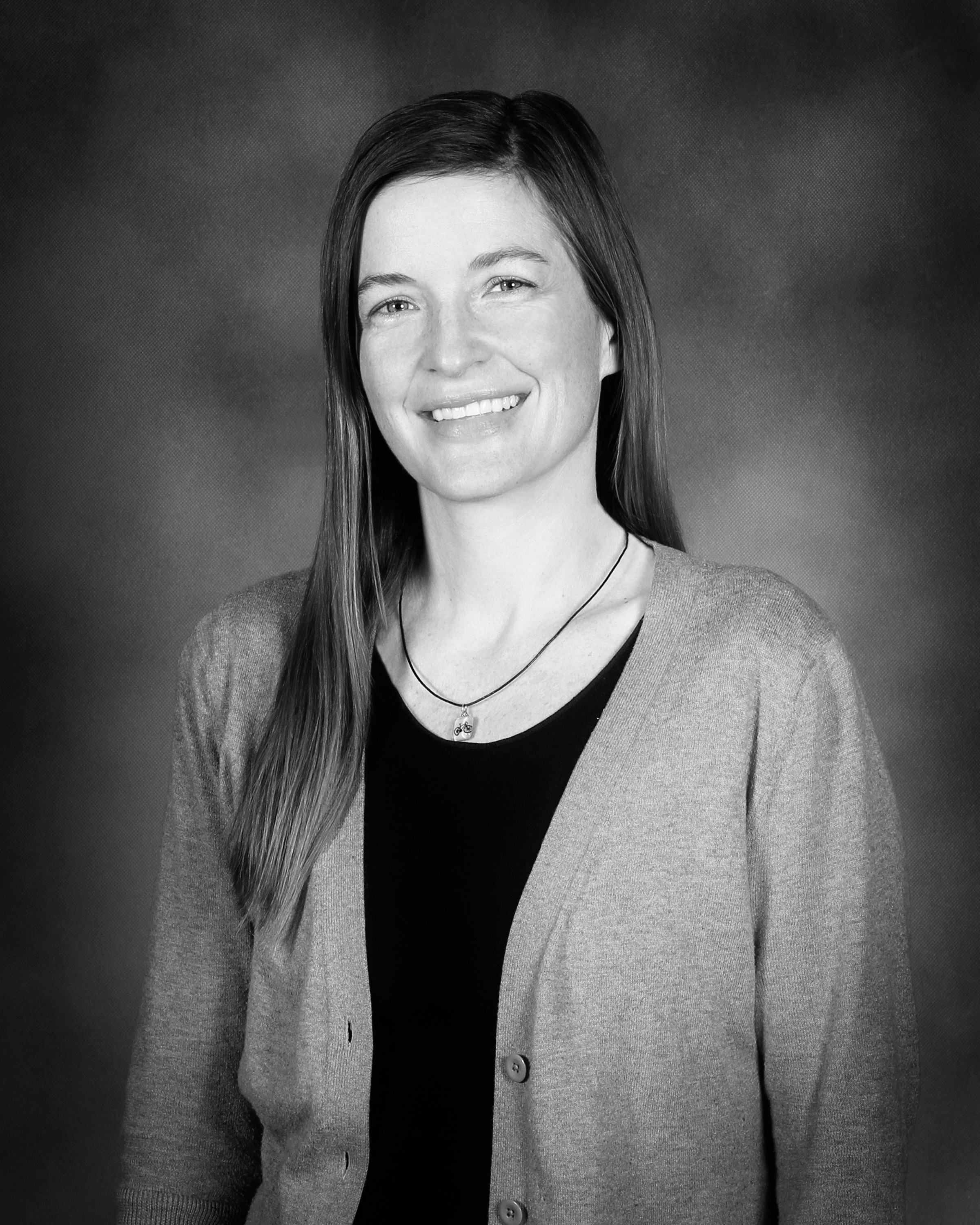 Joni performed with Orchesis Dance Theatre at Weber State University, while also attending the Nursing program. She graduated with an Associate of Science in Nursing, and worked as a Pediatric and Mother/Baby Registered Nurse for 8 years in Utah and Colorado. She also studied Dance at Weber State for 2 years, and was accepted to the University of Utah Modern Dance Department to pursue a BFA. After the birth of her first daughter, she left the University setting to focus on her family, her teaching, and working as an RN. She continues to attend Master classes, Conventions, and teacher education, as well as Nursing Continuing education hours each year.
For the past 10 years, Joni has loved being part of the Wasatch Dance Center and WDC Preschool family. She has found a wonderful place to be a positive part of many children's lives as she shares her joy of communicating through dance and the arts. "I feel a great need to express many emotions of life through music and dance."
Nicole was fortunate enough to train at Wasatch Dance Center during her high school years. Her first love is ballet in which she was able to have wonderful teachers at WDC, but she also loves all the genres dance provides. After high school she went to Brigham Young University - Idaho where she was able to dance and perform on a Contemporary Team and dive into the Modern world a little bit more. Nicole graduated from Utah Valley University with a Bachelor of Fine Art with an emphasis in Photography. Nicole was over the dance program at South Summit High School for the last ten years; which included teaching and coaching Beginning Dance, Dance Company, and the Drill Team. She was able to help lead the Drill Team to five 2nd place finishes at the State Competition in both 2A and 3A divisions. With her family growing and priorities changing, a little, she sadly finished at South Summit High School but is now excited to be an Assistant Drill Coach at Wasatch High School. Nicole has been teaching at Wasatch Dance Center for 18 years. She has taught the little ballerinas to hip hop, younger competitive teams to jazz and ballet. She has loved being a part of the WDC faculty and could not be more proud of the owners and what they have done to make it such a strong, united, fun studio to teach at and atmosphere to be in. She loves working with children of all ages and helping them gain their own passion and confidence through dance.
Lisa was introduced to Pilates almost 20 years ago after a knee injury. It was recommended by her physical therapist as a way to heal and strengthen her knee, while giving her a great workout that could be modified to accommodate her injury. His recommendation completely changed her life – she was hooked! Lisa trained at a classical studio located in Huntington Long Island 4 times a week. Lisa was encouraged by the studio owner to start her Pilates Certification.
Lisa started her comprehensive classical Pilates Training with Power Pilates in NYC. Lisa chose this program as it was designed and run by Bob Liekens who trained under Roman Kryanowska. Beyond the healing of her knee, Pilates reenergized Lisa's active lifestyle. The results were a healthier and stronger core, leading directly to improved performance in the physical activities Lisa loved: skiing, hiking and biking.
As an aspiring instructor, Lisa taught at Hotel Park City, as well as the Red Ledges as well as opening her studio 5 years ago. The Pilates Studio Utah located in Heber.Lisa provides a relaxed, safe environment for her clients. In her sessions, she strives to give them not only a challenging workout, but a fun and fresh one as well. Lisa stays current with her techniques by continuing her education with Balanced Body Education and regular visits, as a student, to other studios in cities like New York , Chicago and LA. Her goal is to share the same life-changing benefits she has enjoyed; a leaner, stronger, more flexible body that will improve your everyday life. Lisa strongly believe that Pilates is a long term lifestyle for everyone.
Joni has been expressing herself through dance for most of her life. She has trained and enjoyed many styles of dance from a young age. Taking advantage of learning and choreography experiences in the studio, convention, and University settings have given her a well-rounded training and outlook on the Dance industry. Joni was able to travel to learn as well as perform. She has been teaching various styles of dance for over 20 years, and continues to find joy in sharing her love of this art form.
Giuliana started her ballet training with Jacueline P Colledge school of ballet. While dancing with Utah Regional Ballet Company, Giuliana found her love for choreography in the 10th grade. She has had several of her works chosen to be performed at the Pacific Northwest Regional Dance Festival. She has won scholarships for summer choreography workshops.
After High School, Giuliana continued to dance at the University of Utah on the Willam F. Christensen scholarship. She was also honored to be able to perform in the original Willam F. Christensen's Coppelia right before he passed away. She also danced with the Character Ensemble on scholarship, working with Richard Waco. Giuliana was able to continue her love of choreography while at the U and graduated with her BFA. Giuliana also played violin in the University of Utah Orchestra.
After receiving her BFA Giuliana continued to dance. She danced with the newly formed professional company URB. She has worked with numerous artists and choreographers. Giuliana really enjoyed the contemporary pieces she was in. She has been able to perform many in pas de deux rolls and solo rolls in many wonderful classic ballets including: The Nutcracker, Coppelia, Cinderella, Swan lake, Hansel and Gretel, and The Legend of Timpanogos. She also taught the Company at URB, taught ballet at UVU and loved working with the college students.
Giuliana is married to Max and they have 4 children. Giuliana lives in Midway and loves teaching at Wasatch Dance Center and is amazed at all the talented students. When Giuliana is not at the studio she likes to cook, travel, decorate, and spend time with her family.
Giuliana enjoys being part of the WDC family. She enjoys teaching, choreographing, directing companies and being one of the director for the Nutcracker.
Karla began her artistic gymnastics at the age of 6 and competed in New England and nationally for many years. Shortly after moving to Utah, she began teaching tumbling at Wasatch Dance Center. She is certified in Module 1 from Acrobatic Arts. Karla believes that each student has unique abilities that should be developed into a style that they can showcase in their dances. She enjoys instructing students of all ages tumbling & acrobatic skills that can be incorporated into all forms of dance -- from Hip-Hop to Ballet. Karla enjoys the arts, the outdoors, and traveling with her family.